Location
The Old Surgery is based in comfortable counselling rooms at 34 High Street Leighton Buzzard LU7 1EA and at 9 Pulford Road, Leighton Buzzard LU7 1AB (entrance on Church Square, next to the Post Office). Some rooms are on the ground floor, with ground floor toilets, a ramp for manual wheelchairs and nearby blue badge parking.
The Old Surgery is located a 15 minute walk from the railway station, and one minute from the bus terminus and the High Street. It is within easy reach of Aylesbury, Wing, Dunstable, Houghton Regis and Luton.
During the daytime parking is free for three hours in Tesco or Morrisons (a 5-10 minute walk). There are several other car parks in town. In the evenings parking is free and unlimited in Church Square and the High Street.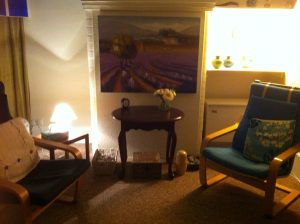 Counselling Fees
Fees shown are by 50/60 minute appointment . One of the things we will do at the initial appointment is agree a fee.
Individuals
Placement Counsellor Wes Kapon £40
Registered Counsellor Debbie Petersen £45
Registered Counsellor Sue Day £45
Registered Counsellor Sonia George £45 
Registered Counsellor / Psycotherapist Dawn Woosley £45
BACP Accredited Counsellor/ Psychotherapist Jean Harding £55
BACP Accredited Counsellor/ Psychotherapist Kate Hardy £60
Senior Families & Couples Therapist Alexandre Gieseke from £70 is open to accept occasional concessions.
Supervision
Alexandre Gieseke £70
Kate Hardy £70 for 60 minutes,  student rate £70 for 90 minutes
Couples
Kate Hardy, £70
Alexandre Gieseke,£70
Thembie Mapingire Dawn Woosley, Sue Day £60
Availability
Sue Day: Face to face appointments are available in the daytimes
Sonia George: Face to face appointments are available at week ends and evenings
Kate Hardy: on line Appointments are available on Tuesday, Wednesday and Thursday week days. Supervision mainly Fridays. Couples appointments Monday evenings and Friday day times.
Jean Harding: Face to face &Phone appointments are available on Tuesdays, Wednesdays and Thursdays.
Dawn Woosley: Appointments are available on week days and at week ends, daytimes and evenings from 8am till 8pm.
Wes Berrisford-Kapon: Appointments are available on Monday and Tuesday evenings and Friday afternoons and evenings
Debbie Petersen: Appointments are available on weekday evenings
Thembie Mapingire: Appointments are available evenings and Sundays