We are very pleased to be able to say that Senior Family and Couples Therapist Alexandre Gieseke & Thembie Mapingiur are now offering weekly sessions for families, couples and children.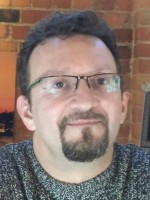 Alexandre has over twenty three years' experience working with families, couples, individuals and children. His approach is mainly Rogerian/ Humanistic, he also has knowledge of CBT and DBT. He also has appointments in Milton Keynes.
To make an appointment, call 07557 675696.
Thembie is highly experienced Based in Leighton Buzzard